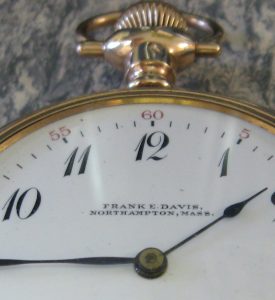 Most watches that you encounter will have a name of the maker on the face of the watch. In some instances, the name is not a recognizable maker name. This is an example of a private label watch with the jeweler's name "Frank E. Davis" (Fig. 1). When we open the back of the watch up, it indicates that it is actually a Hamilton watch (Fig. 2), but the jeweler cased at the shop, and had a number of dials made with the shop name. As chance would have it, I happened upon a reference to Frank E. Davis of Northampton in a "Jewelers Curcular" dated Jan. 11, 1899. You can view the excerpt here.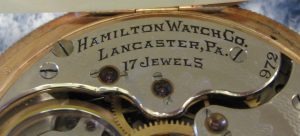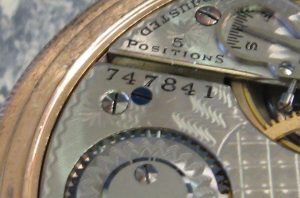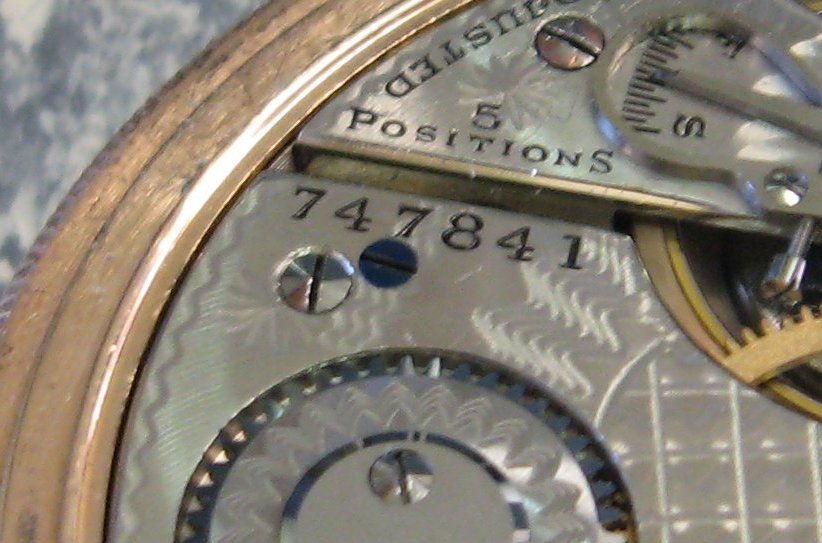 A serial number (found on the movement, not on the case, see Fig. 3) is also a helpful piece of information, as this can be looked up on any number of databases online to ascertain the date of manufacture, and grade of the watch.
As most watches were cased after the movement left the factory (or if the watch is re-cased at anytime during it's lifetime), information on the case is not very helpful for identification.
If you cannot locate any written information on the face or the movement, it is often a blank movement manufactured overseas, and finished out by a jeweler to whatever specifications were desired. These are called an "ebauche" movement, and can range from very low to fine quality.
NAWCC Chapter 190 has a very informative page on opening watch cases, as well as images here.