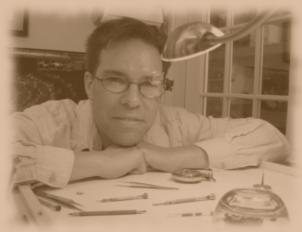 TimePieceShoppe offers servicing, repair, and restoration of antique and vintage pocket and wrist watches (hand-wound and automatic).
–
Turn around time for a full service (no additional repair) is usually under 2 weeks. If repairs are needed a cost quote and time estimate will be provided upon inspection. I can find parts as needed, or make parts if required. Please see my services page to initiate a service or repair inquiry.
–
Service and repair include the following types and makes:
Early fusee verge/lever pocket watches of the 18th & 19th century repair and service
Pocket Watch Repair: All makes including precision railroad watches ( Hamilton, Elgin, Waltham, Illinois, E. Howard, Rockford….)
Vintage Chronograph Repair
High End Swiss Repeater Repair
Automatic Wrist Watch Repair
Repair of all makes of vintage wrist watches of the 20th century (Including Breitling, Omega, Rolex, Bulova, Heuer (TAG Heuer), IWC, Longines, Patek Philippe, Seiko, Vacheron Constantin, Zenith…….)
Cylinder escapement Watch Repair
–
You will also find a growing source of information about vintage and antique watches here. Please take the time to browse the articles archive.
Questions? Feel free to call 530-520-1478 or email me.
Pocket Watch Repair: All Types

High Grade Vintage Wrist Watch Repair

Fusee Pocket Watch Repair, Restoration & preservation

Parts Manufacture

High grade Chronograph Service

Automatic service

Repairs

High Grade Swiss Repeater Service

Vintage Rolex Watch Repair
"The art of Horology, or of measuring time by clocks and watches, unquestionably ranks among the most wonderful productions of the mechanical arts."- "New and Complete Clock and Watchmakers' Manual" by Mary L. Booth, published in 1877.
–
Browse some of my past projects, and interesting pictures/videos on Instagram:
Something is wrong.

Instagram token error.