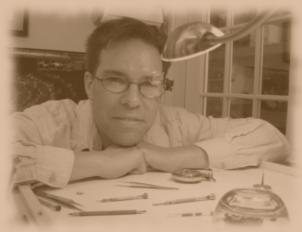 TimePieceShoppe offers servicing, repair, and restoration of antique and vintage pocket and wrist watches (hand-wound and automatic).
Watches that I work on include (but not limited to):
Early fusee verge/lever pocket watches of the 18th & 19th century.
Pocket watches of all makes including precision railroad watches
Cylinder escapement watches
Pocket and wrist chronograph and repeaters
Moon phase watches and similar complications
All makes of vintage wrist watches of the 20th and 21st century
Turn around time for a full service is usually under 2 weeks. If repairs are needed a quote and time estimate will be provided upon inspection. Please see my services page for details on servicing and repair. I also offer parts services including custom balance staff manufacture and hairspring vibrating.
You will also find a growing source of information about vintage and antique watches here. Please take the time to browse my articles and blogs located on the above menu.
Questions? Feel free to call (530-520-1478) or email me.
Thank You For Visiting,
Joel
Omega Seamaster Service/restoration

Elgin 7 Jewel service/Repair

Ball Railroad Pocket Watch / Hamilton 992
Fusee Restoration

Illinois Bunn Special pocket watch service

Breitling chronograph service (Valjoux 7734)

New balance staff made for Elgin Father Time

Rolex 1570 Oyster Perpetual Service

Patek Philippe 5 min repeater (apart of course 🙂
"The art of Horology, or of measuring time by clocks and watches, unquestionably ranks among the most wonderful productions of the mechanical arts."- "New and Complete Clock and Watchmakers' Manual" by Mary L. Booth, published in 1877.